We use hair-conditioning products such as delicate shampoos, nourishing balms, deeply hydrating hair masks or plant oils almost every day. Each of the products has its own fragrance, which usually does not stay long on hair. Is it possible to gift hair with a particular aroma, just to make strands smell the same way our body skin smell after applying perfumes?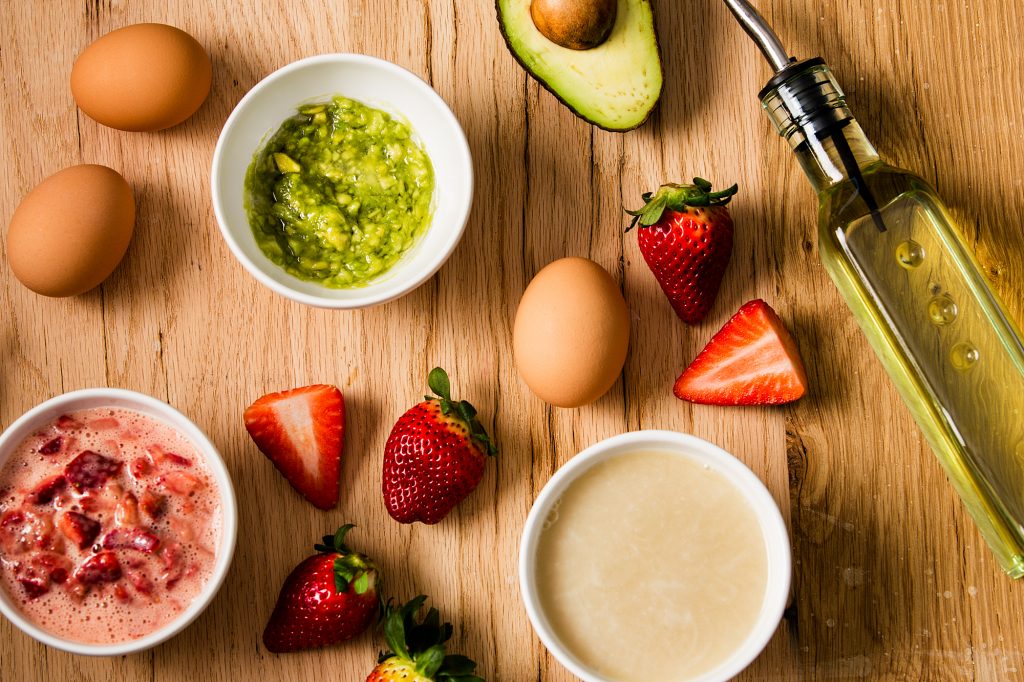 There are special fragranced hair oil products available, which deliver fresh and long-lasting aroma to hair. We can smell of citruses, flowers, or oriental herbs. These aromatised hair oils do not have a lot in common with etheric oils because these products might actually do more harm to hair than good. Fragranced hair oils feature natural plant oils as their main ingredients, and they happen to be prefect for conditioning hair. Unfortunately, they are not as easy to access and can be bought only in some stores, mainly with Hindu goods. So what should be done if we would like to treat our hair with a beautiful scent that will also condition the strands at the same time?
Luckily enough, fragranced hair oils can be created at one's own, in domesticity. Suffice it is to collect a few ingredients, which do not necessary have to be found in Hindu shops. A bit of perseverance is also welcomed in the process of making a fragranced hair oil. Surprisingly, creating your own hair-aromatising product is not difficult. Here is the recipe for the homemade fragranced hair oil.
What will you need?
The most important thing is to pick the right base oil. The most practical oil that can be used for creating your own hair fragranced product is sweet almond oil. Owning to its rich composition (plenty of diverse nutritive substances), safe and light formula as well as, what is the most crucial, its delicate scent, sweet almond oil is one of the best natural base oils that we can make a good use of.
The fragrance your hair oil can feature, might have a form of natural etheric oils. Here, you have full discretion on this issue. So, if you prefer fresh aroma, choose citrus fragrances (i.e. green tea, grapefruit, orange). If you are rather a flower-aroma lover, reach for delicate etheric oils (i.e. jasmine, lily of the valley, lilac). Sweet perfumes are possible to create due to presence of fruit aroma (i.e. strawberry). For people valuing oriental notes, best choice is exotic aroma (i.e. sandalwood tree, cedar tree, myrrh, musk). Although it is advised to combine a few aromas at will, some basic rules of creating fragrance compositions have to be adopted. Naturally, some combinations of aromas simply are not good.
How to prepare fragranced hair oils?
Once you prepare a natural etheric oil fragrance composition, it has to be dissolved in sweet almond oil. Remember, the etheric oils should compose 20% of the complete solution. When the ingredients are combined precisely, leave the mixture covered at room's temperature for two weeks. After a half of a month, the mixture has to be cooled down to temperature reaching less than 0°C and stored in such conditions for 2 days. After that, the mixture has to be warmed up again, and left at the room's temperature for another 24 hours. Finally, your own homemade fragranced hair oil is ready!